Australian Capital Territory Emergency Services Community Awards
Congratulations to the winners in 2022
Paid capacity - Loryn Reynolds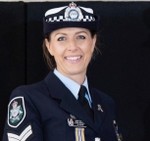 Loryn Reynolds

Loryn has been with ACT Policing for nearly 15 years. She has worked in a number of areas, most recently as a peer support officer in the ACT Police Welfare Team. Recently she was recognised with the Commissioner's Medal for Conspicuous Conduct for going above and beyond her regular duties. Loryn is the first to volunteer to assist in a crisis, be it local or further afield, and is a long-time member and Chair of her children's school board. In her spare time, Loryn coaches a local basketball team and supports regional agricultural shows as a judge and steward
Volunteer capacity - Joel Doble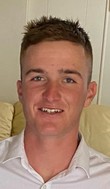 Joel Doble
From a very young age Joel has demonstrated service above self. He has been serving as a volunteer surf lifesaver with Batemans Bay Surf Lifesaving Club. At the age of six, he joined lifesaving nippers and started officially "patrolling" at the age of 13. In his current capacity as a volunteer Senior Firefighter with ACT Rural Fire Services he was deployed to the Orroral valley fire strike team and ACT's COVID response team. Away from his core duty, Joel enjoys engaging with children, sharing his passion for emergency services
.
2022 Finalists

ACT AMBULANCE SERVICE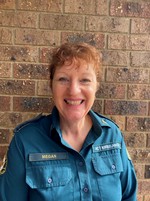 Megan Davis
Megan is the Operations Manager for the ACT Ambulance Service and supervises more than 50 on road ambulance members. She is recognised by her colleagues to be compassionate and highly professional due to her selfless dedication to ensure there is no disruption in ambulance services. Outside of work, Megan is actively involved in supporting breast cancer survivors with their rehabilitation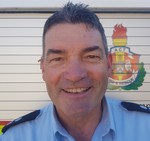 Chris Hart
Chris is a Station Officer with ACTF&R and has demonstrated selfless devotion to support his community whether in uniform or off-duty, for the past 20 years. In July 2019, along with Fire and Rescue crews, he saved children from a house fire in south Canberra, an incident that grabbed nationwide attention. While off duty, Chris assisted a group of local paddlers in attempting to rescue a fellow kayaker in a drowning incident that occurred on the Murrumbidgee River. Chris continues to provide mentoring and training in Technical Rescue disciplines to improve the skills of ACTF&R personnel to support the Canberra Community

ACT POLICING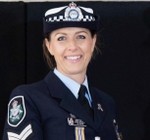 Loryn Reynolds
Loryn has been with ACT Policing for nearly 15 years. She has worked in a number of areas, most recently as a peer support officer in the ACT Police Welfare Team. Recently she was recognised with the Commissioner's Medal for Conspicuous Conduct for going above and beyond her regular duties. Loryn is the first to volunteer to assist in a crisis, be it local or further afield, and is a long-time member and Chair of her children's school board. In her spare time, Loryn coaches a local basketball team and supports regional agricultural shows as a judge and steward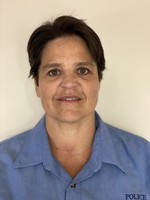 Sandra Malnar
Sandra has volunteered more than 10,500 hours with ACT Policing. She has gone above and beyond her work expectations to support not only her immediate colleagues but other agencies too. For instance, she provided overnight catering support to a search and rescue team of ACT State Emergency Services. Similarly, she supported Police Officers at the Old and New Parliament House during the 2022 protests. Sandra has always made herself available to assist the service and is the go-to person in case of backfilling of positions
ACT RURAL FIRE SERVICE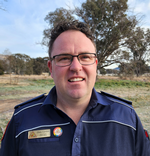 Christopher Condon
Christopher is a Senior Rural Liaison Officer with ACT Rural Fire Services and has dedicated substantial time towards bushfire mitigation and community resilience strategies. Concurrently, he also supports volunteers and staff as a Peer Support Officer. His selfless service is best demonstrated during the recent 2019-20 fire season, where he left his residence which was in the vicinity of the Orroral fire to provide firsthand information to the rural and urban community.
Joel Doble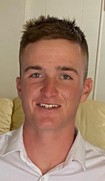 From a very young age Joel has demonstrated service above self. He has been serving as a volunteer surf lifesaver with Batemans Bay Surf Lifesaving Club. At the age of six, he joined lifesaving nippers and started officially "patrolling" at the age of 13. In his current capacity as a volunteer Senior Firefighter with ACT Rural Fire Services he was deployed to the Orroral valley fire strike team and ACT's COVID response team. Away from his core duty, Joel enjoys engaging with children, sharing his passion for emergency services
ACT STATE EMERGENCY SERVICE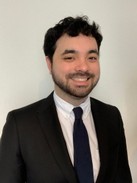 Len Morris
Len joined the ACT State Emergency Services in 2018. He is passionate about preparing communities for natural disasters. As a volunteer, he has actively engaged diverse communities, especially culturally and linguistically diverse community in the ACT. During the 2019-20 bushfires, he raised awareness of the dangers by going door to door. He additionally met with Canberrans and tailored unique bushfire survival plans for their needs. Len's outreach activities go well beyond his core duties. He has run disaster preparedness workshops with high-school students and facilitates information sessions across Canberra often in his native Japanese for members of the Japanese community.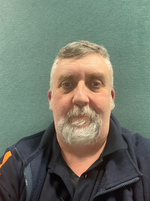 Graham Ible
Graham has been working with ACT State Emergency Services for 30+ years and is recognised for his outstanding leadership qualities. He is known to have mentored several new recruits, setting them up for success whilst ensuring their safe return from duty. He has also played an integral role in modernising alert systems for storms and floods to keep Canberrans safe and connected even during the most trying of times.

ACT SUPPORT SERVICES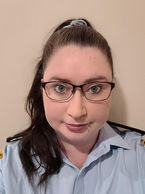 Meredith Leach
Meredith has been assisting ACT ESA Support Services as a Business Support Officer, and was involved with the territory's COVID-19 response. She assisted in successfully scaling up and delivering 400,000 COVID-19 RAT tests at a time to ACT schools. This involved long hours of work for ten continuous weeks with the outcome being that students could return to in-person teaching