Australian Capital Territory Emergency Services Community Awards
The ACT Rotary Emergency Services Community Awards are designed to recognise our emergency service personnel whom have gone above and beyond their call of duty and reflected the Rotary motto of "Service above Self".
RESCA is a community nominated Awards, therefore it is based on the reputation of the personnel from their local communities viewpoint.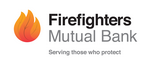 Rotary Clubs of ACT Emergency Services Community Awards (RESCA)

are asking the ACT Community to help us recognise outstanding Community Service performed by paid and volunteer members of ACT Emergency Service Agencies through the

Rotary Clubs of ACT Emergency Services Community Awards (RESCA)
Rotary is seeking the unsung heroes in your communities that are often the quiet achievers, never asking for recognition but making a significant difference in your community.
The Rotary ACT Emergency Services Community Awards consist of

Emergency Service Personnel stationed in ACT, serving in either a paid capacity or Volunteer
ACT State Emergency Service
ACT Rural Fire Service

ACT Policing

All support staff for ACT Police and Emergency Services as listed above are also eligible for the awards
Finalists – Up to 12 finalists from Emergency Service Agencies
Rotary ACT Emergency Service Officer of the Year Serving in a Volunteer capacity

Rotary ACT Emergency Service Officer of the Year Serving in a Paid capacity
NOMINATIONS for 2023 WILL OPEN ON 1st MARCH

PhD Research Scholarship into Mental Health of Emergency Services Personnel
Emergency Service officers are regularly exposed to traumatic events, which they can repeatedly re-experience through nightmares or flashbacks. It is estimated that 10 per cent of current emergency service workers have Post Traumatic Stress Disorder (PTSD).
The first set of national guidelines for the treatment and diagnosis of PTSD in frontline emergency service workers was recently released by a group of Australian clinicians and researchers. The guidelines explore how to treat PTSD in emergency workers and reduce symptoms, as well as the best ways to ensure the person can be transitioned back to work.
To complement these initiatives, Australian Rotary Health has announced it will be co-funding with Rotary Districts (funding provided by RESCA), a Funding Partner PhD Scholarship for research into mental health in emergency services personnel.
Further research will look at in-depth ways to alleviate the mental health burden on our emergency services.
Latest information on PhD sholarship can be found
here
More information about Australian Rotary Health

Australian Rotary Health
PO Box 3455
Parramatta, NSW 2124

Steve Hill, ACT RESCA Chair – Rotary Club of Hall
Wayne Jeffs, Rotary Club of Belconnen
Monica Garrett,
Rotary Club of Canberra Burley Griffin
Michael Moore,
Rotary Club of Canberra
John Askew, Rotary Club of Jerrabomberra
Melissa Reynolds, Rotary Club of Hall
Adam de Totth
, Rotary Club of Tuggeranong
Robert Thompson,
ACT Fire and Rescue
Sue Elsbury, ACT State Emergency Service
Paul Reynolds, ACT Policing